Server Overlord
Staff member
Owner
Mar 21, 2015
111
242
43
20
Hey guys, it's that time of the year again! With the current map being eight months old, we decided this is the perfect time to do a reset. We've had an amazing run on this map, the server has evolved and improved so much thanks to all of your suggestions and feedback. As we head into map number four, myself and the administration team will be placing an extra focus on maintaining the health, longevity, and prosperity of the in-game economy. I personally am very excited for this clean start and can't wait to continue pushing out new spicy updates to keep the server fresh for you guys. The details for the reset are as follows:

Everything except the following will be reset:
Ranks (type /bonus to claim the items)

Purchased kits

Titles, Emotes, Cosmetics, Nicknames, and RU time

Your Pixelmon party (not PC)

This will be taking place on
Friday the 30th at 3 PM PST

Notes:
Items purchased from the donor store within the last month will be automagically refunded in 2 days from the release

All gym leaders will need to re-apply
~ ~ Updates ~ ~
(available after the reset)
​
Christmas Advent Calendar
Come celebrate the spirit of Christmas this month at our all new 2018 Christmas Advent Calendar! Simply speak with Santa at /warp santa every day, and if you've been good this year he just might give you some gifts
Be sure to check back daily!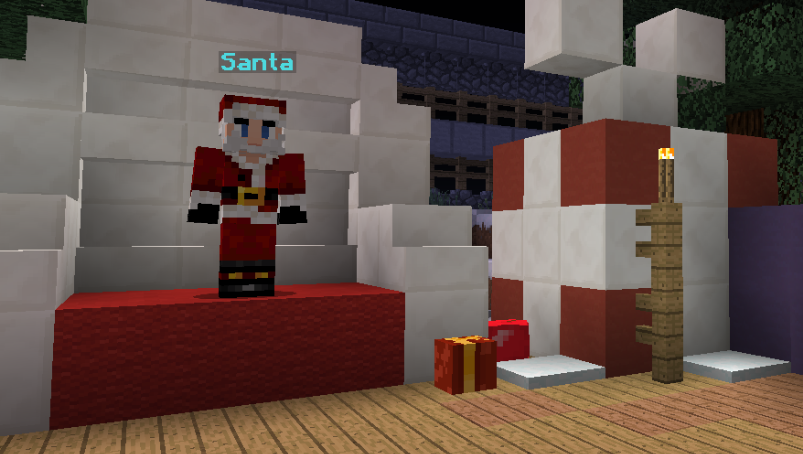 ​

With this update we've also added a brand new seasonal crate key: the Jolly key. Unlock exclusive items, winter themed Pokemon, and more; available for a limited time only from Santa and the donor store.


Gym Leader & Challenger rewards
In an effort to increase the activity of our player gyms we have introduced a system to incentivize activity for both gym leaders and challengers alike. Gym Leaders may now claim a reward every certain amount of battles completed via /gymleaderrewards, and gym challengers may also claim a reward every 2 badges earned via /gymrewards.

Nexus Upgrades & Competition v2
With this new map we are also changing up the Nexus a bit, the Nexus pads closest to the entrance are now Town Pads, which are reserved for areas that contain shops owned by other players. For more info on how to obtain a Town Pad click here.

We'll also be hosting another server-wide Nexus Competition! The theme will again be "extravagance," but this time the judgement criteria will be different. Shops will be judged by the following factors, in order of importance: adherence to the theme, creativity, quality of spawn area & builds, usability (shops mostly out of stock aren't considered), and item selection/variety.

The (one) winner will get a highly distinguished Nexus pad and a $100 coupon for the donation store. No entry is required for this competition - all Nexus warps will be evaluated. I will be the judge and I will make my decision on the 12th of January. Good luck and have fun!

Price adjustments
Prices in /cosmetics have been reduced

DropCrate rewards have been nerfed

Pokedex rewards have been nerfed
Misc Changes
View how many badges a player has by hovering over their name in chat

Earn double voting rewards from release until December 10th

Thanks!
- PV Staff