Hello everyone,
it's that time of the year again! With the current map being
eight
months old, we decided this is the perfect time to do a reset. We've had an amazing run on this map, the server has evolved and improved so much thanks to all of your suggestions and feedback.
Throughout the last 8 months we've been monitoring the state of the server/economy closely and have decided in the interest of further preserving the longevity of the economy to make a few considerable changes to the overall supply of currency & value. Read through the entire post because
a lot
has changed.
Everything except the following will be reset:
Ranks

- type /bonus to claim the items (available in 2 weeks)

Purchased kits

- will become available in 1 week (although you may claim them once initially)

Titles, Emotes, Cosmetics, Nicknames, and RU time

Items/Pokemon purchased from the donor store between March 1st to April 1st - will be automatically re-executed in one week
This will be taking place on
Friday April 3rd at 2 PM PT
Old Map Changes
We'll be hosting a wild "goodbye" Drop Party on April 2nd starting at 11 AM PST
Approximately 30 minutes before the reset is released, we will enable /kit tnt and unprotect spawn

Coin Flip caps have been removed

Donor store has been disabled
︵‿︵‿︵‿︵‿ ︵‿︵‿ ︵‿︵‿ ︵‿︵‿ ︵‿︵‿ ︵‿︵‿ ︵‿︵‿ ︵‿︵‿ ︵‿︵‿ ︵‿︵‿ ︵‿︵‿ ︵‿︵‿ ︵‿︵‿ ︵‿︵‿︵‿︵
Updates
(available after the reset)
​
God Tool Revamp
​
With this new system, God Tools may only be /repair'd twice (up to three times by PokeMasters). Additionally all God Tools received from the God Tools kit & Crates will have a certain "tier." After the first of each month, the tier will automatically increment by 1 - this means that by August 1st all tools received will automatically be tier 5. Tier 2+ tools are Pixelmon Evolution Stone tools which contain special bonuses.
(note: owners of the God Tools kit will receive 1 set of tier 5 tools upon your first redemption)
Present Revamp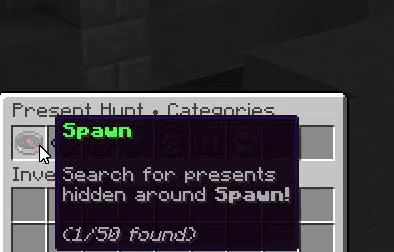 ​
We've greatly improved the Presents system by adding a
/presents
GUI that conveniently displays which presents have been found from each location and specific gym.
New PokeDex System & Quests
We've replaced the old /dex system with a new 'Pokedex' Quest Line (activated by default) which requires you to catch a certain amount of unique Pokemon Species in order to progress. The final tier of this quest requires you to complete your dex the usual way and will reward a Shiny Charm & title.

With this change we've decided to remove the no dex trading rule, although the $100k rule must still be followed. If you are exchanging legendaries or valuable Pokemon with someone it must be a fair trade according to /price <slot>.
New Quest Lines
Mega Hunter - obtain one of every Mega Stone
Z-Crystals - obtain one of every Z-Crystal
Boss Hunter - defeat bosses of varying tiers
Pixel Miner - mine for various Pixelmon ores

(can't be combined with the Miner Quest Line)
Miscellaneous Changes
Added the following new keys: Omega, Legend (random legendary), and Shiny Legend (random shiny legendary)
All Pokemon have been removed from the donor store
Incenses have been fixed
Legendaries will now spawn at most every 8 hours (+/- 1h)
Every starter Pokemon will now have a minimum of 3 perfect IVs
Pixelmon spawners will no longer spawn HA Pokemon
Added a significant amount of Pokemon Species to the Safari spawners
Removed the ability to sell all farm items at /warp shop
The dTokens kit will now randomly pick a number between the following ranges: 100 to 200 on

Brawl

and 300 to 500 Tokens on the

rest

Replaced RankUpper with a new /playtime plugin which displays how much playtime has been accrued on both the current map and "past" maps, as well as your original join date!
Improved the /warp elytra checkpoint hitboxes
The Elytra received from /kit elytra will now be removed upon leaving /warp elytra and can't be used elsewhere
All Legendary & HA minimum prices have been increased by 30%
Reduced the additional cost of upgrading Ditto's IVs in /pokebuilder from 100% to 50%
Ultimate Market (/um) has been removed - we will now be using /gts
Legendary Raffle has been removed
Increased the amount of votes required for a VoteParty
Removed the 10m GTS relist cooldown
A maximum of 8

spawners

of the same type may be set within an 8 block radius
The Donor Shop has been replaced with a category in /shop
Added /spawner spider as a perk for Masters+ (Legends+ on Brawl)
The Nexus, Hub, Altar, and Shrine warps have been redesigned (thanks @Lyrah!)
Increased the cooldown of /itemtrade plate from 6h to 24h
Reduced the odds of receiving a rare plate from /itemtrade plate
Increased the cooldown of /itemtrade zcrystal from 3h to 6h
In order to progress in the 'Catcher' and 'Battler' Quest Lines, the Pokemon must have spawned naturally and not from a Pixelmon Spawner
Buffs & Nerfs
Buffed the 'Catcher' and 'Battler' Quest Line rewards
Buffed/nerfed a few aspects of /streaks
Nerfed

/gymrewards

Significantly buffed

/gymleaderrewards

Slightly buffed Epic DropCrates (Aura Keys replaced with Ultra Keys)
Adjusted the Great, Ultra, & Master Crates (nerfed Token yields and removed a few annoying items like master balls & rare candy)
Adjusted the Voting Crate (removed a few annoying items)
Nerfed the Event Crate
Minor Changes
The first 8 Gym Leaders to reach 25 battles will receive a $25 Store Coupon
Gym Leaders who have undertaken a gym battle between February 1st and April 1st may contact a Gym Manager on April 6th or later for a $25 Store Coupon
Guild tags may now contain 4 characters max
Added the Aura Key to the Keys kit pool (small chance)
Users that reach a 105 Voting Streak are now able to continue the streak and still claim rewards again
Drastically increased the size of every spawn in an effort to reduce FPS lag
As an apology to /kit incense owners who've been unable to utilize the kit recently, this kit will be enabled from the start
Added the "Simp" title to the Awesome category
Added (sell) Clownfish for $500/ea
Added (sell) Pufferfish for $350/ea
/speed will be disabled for the first day
︵‿︵‿︵‿︵‿ ︵‿︵‿ ︵‿︵‿ ︵‿︵‿ ︵‿︵‿ ︵‿︵‿ ︵‿︵‿ ︵‿︵‿ ︵‿︵‿ ︵‿︵‿ ︵‿︵‿ ︵‿︵‿ ︵‿︵‿ ︵‿︵‿︵‿︵
​
Server Specific Changes
(PB) The Legend, Heroic, Mythic, and Primal crates have been revamped to match the form of the other Pixelmon+ server crates
(PB) Replaced /vaults with /pv <#>
(PL) Adjusted a few of the prices in the Ores category at /warp shop
Rule Changes
[Removed] No receiving or offering ANY assistance towards /dex (jail)
[Removed] Automated Farm Rules specifics
[Added] No operating large scale automated crop farms (jail)
[Modified] No directly guiding others through Presents or Sign Hunt (mute) For Sign Hunt only the warp name may be shared
Map-Wide Voting Competition
As a token of appreciation to our most loyal members, by the time the next map reset comes around we will reward the 1st, 2nd, and 3rd place people on
/topvoters all
with a $50, $40, and $30 Store Coupon, respectively.
Quick shoutout to
@Kinata
who voted 1182 times and reached a 238 streak this map, enjoy your $50 coupon!
Thank you everyone, I hope you guys will enjoy these changes!
-
P
i
x
e
l
m
o
n
+
S
t
a
f
f
Last edited: