Pokeverse
Pokeverse Minecraft Pixelmon server
Hey guys, I hope you're all having a wonderful summer so far. I've got some more exciting updates to share
Firstly, the long awaited mall is finally back! We've developed our own custom ChestShop mod from the ground up that's finely tuned for our server's needs and will provide a much more immersive experience. We hope this will spice up the economy and add a fresh competitive gameplay aspect. For more information type
/info mall
, and rent your very own plot for $10,000 per 2 weeks at
/warp mall
.
Secondly, introducing our newest mini game event,
TNT Run
! Stay alive using your 1337 parkour skills for as long as possible while the arena quickly shrinks! We'll be hosting this periodically alongside our other events.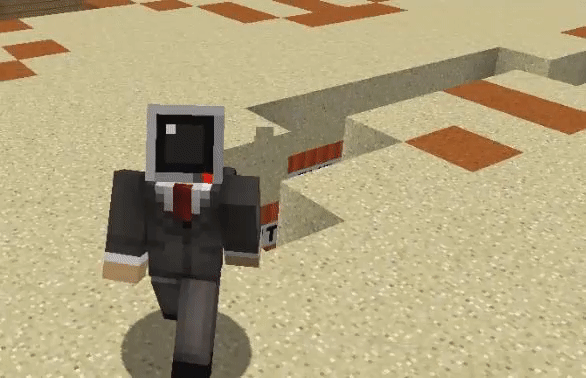 Next up, we've got some
sweet
updates to our custom Cosmetics system.To start off I'll introduce my personal favorite,
Aura Pokemon
! Enhance the
epicness
of your favorite Pokemons by adding a fancy particle aura effect through the
/cosmetics
menu. Furthermore a random Aura Pokemon may be obtained in the
Aura Crate
and
Event Crate
. Additionally,
12
brand new
hot
Player Particles
have been added, an excellent way to show everyone how much of a baller you are! They are all very fancy and have been priced accordingly, check out this
thread
for previews of them all.
Here are a few of my favorites: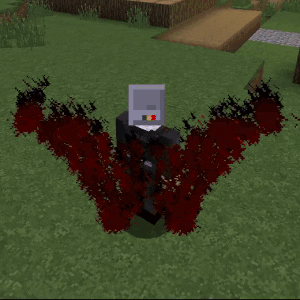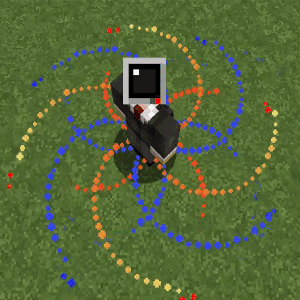 ​
Other updates:
A new voting site has been added! Remember to /vote daily for awesome rewards!

Collect presents hidden around spawn for rewards
WonderTrade has received a facelift! Check it out with /wt
Purchase the ability to put magic characters in your nickname in the donor store
Masters+ may now access the TM shop with /tmshop
Mythics+ may now safely trigger a trade evolution with/tradesim <slot>
Challengers+ may now launch a random firework above their head with /firework
Cost to make a legendary shiny in PokeBuilder doubled
New players now start with 25 Tokens
Trivia bug which triggered rapid questions finally fixed, now runs every 5m as originally intended
View how many Tokens another player has by hovering over their name in chat
Hub annexed to separate events from main server warps
BuyCraft's received a makeover! Check out the slick new design at buy.pokeverse.org
​
To celebrate this #hype update we'll be running a 40% off sale from now until July 29th
AND
temporarily increasing
legendary
and
shiny
spawns by 2x and 4x for
48 hours
only! Come hang out and catch yourself some epic Pokemons!
Thanks everyone, your support recently has been amazing. We've got some more really cool new features & events in the works that I'm very excited to release
- PV Staff
Hello everyone. Due to unforeseen technical errors, today's Drop Party will be delayed by 24 Hours. The PVStaff team is working extremely hard to get things working, but the issues are of a sort that will take some time to figure out.

We hope everyone understands, and that you remain patient with us. We are aware that this will cause some issues for some players, which we regret, but with the technical difficulties in play, there is no choice but to delay the event until its fully up and running smoothly.

The new time is Sunday, the 8th of July at 4pm CST.

The staff team will be working hard to get this fixed, as the Drop Party is our show of appreciation for all of the support and dedication received from the community. We hope you all enjoy your weekend, and we'll hopefully see you tomorrow.

Thank you all for your support, once again.

~ PVStaff
Hey everyone! It's that time again, we managed to reach this month's donation goal thanks to all of your wonderful support! In reward I'm happy to announce a drop party will be held on Saturday the 7th of July at 4pm CST.
Below is a link to an online countdown for the event!
https://www.timeanddate.com/countdown/party?p0=47&iso=20180709T07&year=2018&month=7&day=9&hour=7&min=0&sec=0&msg=Drop Party
As always if you have any questions feel free to pm myself or another member of senior staff as we would be delighted to help! Again thanks to all the continuous support, and I hope you enjoy this month's dp!
-Pokeverse Staff
Hey guys, we have a really cool contest for you all! This will be an Art Contest featuring
Pokeverse, PokeDash, and Pokelegends. As this contest is inclusive for everyone in the modpack, the stakes are high and the rewards are even higher!
The cut-off date for this contest is

July 31st

. Please submit your artwork to Hugamouse on Discord before or on that date. https://discord.gg/6gtR225 Use that invite link if you have not joined before. Please include which server you are from in your submission.
The theme of this Art Contest is based off of your Favorite Pokemon and your IRL Dream Team! What would your team have on it if Pokemon were real? How would you travel across the lands, brave the wild, and battle other trainers? Would you have Pokemon for Contests, or would you try to Catch 'Em All? Would you rise to the top and become victorious in battle? We want you to share your ideas and dreams with us!
The artwork must be a visible creation. Between painting, digital painting, drawing, crochet, metal work, etc., you can be as creative as you want.
Along with your artwork, feel free to write a little backstory about yourself as a trainer. This can be a short little paragraph or even a short story. It will not directly make you place higher, but might help show the judges where you are coming from. Include yourself in your drawing if you wish, and go wherever your imagination takes you! We want to see all of the creativity from everyone in the modpack!

Everyone who submits an entry will have their artwork posted in a special Discord channel! You may include any information you want to go along with your artwork in your submission to Hugamouse. Winners will be determined by a select panel of judges, none of which participate in the contest themselves. Winners will be chosen by the following criteria: Creativity, effort, design, and immersive quality. You don't have to be the best at art to win, we just want to see how fun, creative, and interactive you all can be! We want to see some fun effort go into this contest!

Rules:

Do not steal/claim other people's work or copy/trace it.
Do not blackmail/harshly criticise anyone's work – constructive criticism is allowed but no being mean! Try to keep in the theme – if it is not corresponding with the theme your submission will be ruled out.
Ensure your submission is appropriate, we do not want mature content!
No anthropomorphic pictures (human Pokémon) unless it is specifically stated in the rules. However, you can have cosplayers (but make sure to include Pokémon!)

Of course, along with a good contest comes good prizes! There will be 2 sections of entry. Section 1 is for those who are more advanced at art, while section 2 is for those who wish to participate for fun and want to try their best! Section 1 will have a few more prizes, so if you want to try for them, make sure you put all your effort into your art!

Section 1 Prizes:
First Place: Choice of 1 of the above Special Pokemon, Shiny HA Smeargle, 5,000 Tokens, Unique Title, NPC on a special Winners Display on all 3 servers, special in-game Token to commemorate your place, and $200k in game currency.
Second Place:
2nd pick of the above Special Pokemon, HA Smeargle, 4,000 Tokens, Unique Title, NPC on a special Winners Display on all 3 servers, special in-game Token to commemorate your place, and $150k in game currency.
3rd Place:
Whatever Special Pokemon is left over, Shiny Smeargle, 3,000 Tokens, Unique Title, NPC on a special Winners Display on all 3 servers, special in-game Token to commemorate your place, and $100k in game currency....​
Welcome to /warp leaders!
Hey guys, we know you work super hard as gym leaders to accept challenges and help the other players grow, so we implemented a way to showcase you all! The /warp leaders is a large structure dedicated to displaying each leader in the rooms representing the different gyms. Each NPC is able to have 4 lines of text, which will contain information about your gym teams, as well as some catchphrases you might want to say to players as they come visit! Please message Hugamouse on Discord to discuss your phrases if you are a Gym Leader!
Gym Leader Limits:
Since we now have all 18 Gyms, we will make clear the limits on how many Gyms you can be the leader of. Regular ranks can lead up to 3 Gyms, Veteran ranks can lead up to 4, and Donator ranks can lead up to 6 Gyms.

OmniLeader Applications
​
With the recent return of the gyms to Pokeverse, so comes a wave of opportunity. The opportunity to breathe life into the community and to help foster a feeling of friendly competition as well as unity and growth.

The return of the gyms also signifies the return of the OmniLeader position. On the last reset, there was but a single OmniLeader; set in place upon their request. This was silently a trial to see if there was any long-term benefit to the creation of an OmniLeader position, and we are proud to say that the Trial is over. The position of OmniLeader has benefited the community, and is now an open by application to those very few who believe they can successfully manage and defend ALL of the gyms, not just the usual standard of 3 to 6, between Regulars and Pokemasters.

This position however, is not for everyone. It requires a great deal of effort, as well as dedication; almost a passion. Where a normal gym leader would run a single gym, up to three gyms, the OmniLeader is in the position to work anywhere from Five to Eighteen times as hard in the beginning.

With this new era on Pokeverse, as stated above, comes new opportunity. The opportunity for not just one OmniLeader to exist, but up to a maximum of seven at a single time. The opportunity for those few to showcase their dedication to the community, as well as their skill in teaching and assisting the community to grow, and become more skilled and knowledgeable with competitive battling.

The application system for OmniLeader will be a bit more demanding, however. It is not an easy workload for most people to handle. As OmniLeader you will be expected to uphold all of the principles of being a Gym Leader, with added dedication. Being a Gym Leader in itself is not about winning, or undefeated streaks. It's about being a pillar for the community, and giving players a fair challenge, for them to feel a sense of accomplishment with their successes. Being an OmniLeader is about fulfilling this responsibility for all gyms, and can bring a sense of personal growth with it; a feeling of positive responsibility for those who believe they are up to the task. We wish all of our players the best of luck, and we hope that the future of the Gym Leader community prospers and burns brightly with this new addition.

DISCLAIMER: OmniLeader is a very difficult position to get. Not only will we judge your competence as a Gym Leader, but also your character, drive, and participation throughout the community. It is important for OmniLeaders to be very active as well. Keep in mind that if you become an OmniLeader, the other gym leaders do need to be able to accept battles as well. They should get battle priority if they want to.

Minecraft IGN:
Location and Timezone:
Age (age 12 minimum, 14+ recommended):
How much in-game play time do you have (type /ru check - minimum 48 hours required)?
How many Gyms do you currently host for the server?
Are you an active user of discord (yes/no)?
Have you ever been banned/jailed (yes/no) (if...